Thursday, January 16th, 2014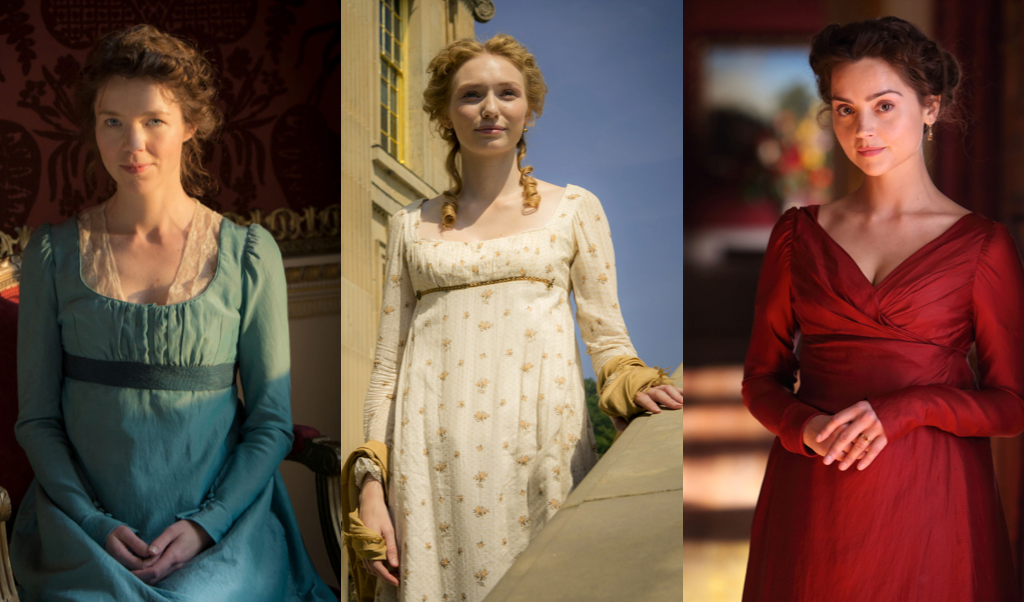 Anna Maxwell Martin as Elizabeth, Eleanor Tomlinson as Georgiana and Jenna Coleman as Lydia
Between Christmas and New Year the BBC broadcasted a new mini series called
Death Comes to Pemberley
. The series is based on a novel with the same name that was written by P.D. James. It is a sequel to Jane Austen's
Pride & Prejudice
and takes place some time after
Pride & Prejudice
ended. Elizabeth's family is gathering at Pemberley because of a ball that will take place in a couple of days. Her sister Lydia arrives screaming in her carriage. She was traveling with her husband Wickham and his best friend Captain Denny. During their ride through the forrest, Denny had suddenly decided to step out of the carriage and Wickham followed him. Within minutes two gunshots are heard which made the horses stampede and drive off leaving Wickham and Denny behind. As soon as Lydia arrives, Darcy immediately sets out a search party and in the dark they find a drunken Wickham and a dead Denny.
Matthew Rhys as Mr. Darcy
I love this three part mini-series! It revolves around Wickham's trial (because of course he is the prime suspect) but still it is also very much about love. The love Darcy's sister Georgiana feels for a certain gentleman she met and the relationship between Darcy and Elizabeth as well. It is very good story-telling, with characters that really match the one's from the original book. And the series has some interesting and very absorbing little side plots. I loved the cast as well, it didn't take any time to picture them as the just slightly older characters from other adaptations (the BBC adaptation with Colin Firth and Jennifer Ehle is still my favorite). The makers used very modern film techniques, by which I don't mean anything high-tech but they use a lot that is very popular today. Lots of depth of field and sun flare, brought in a way that is very popular with film makers and photographers at the moment. I believe it makes this very beautifully done in a visual way as well.
Death Comes to Pemberley
available on iTunes (at least the British iTunes). If you're from The Netherlands, read
this article
(in Dutch) to find out how to get a British account.
All photographs are promotional photos from the BBC.