Time started: 20.03
Listening: Rumor has it - Adele
We bleven maar één nacht in Miami, want we waren er slechts als tussen stop tussen onze langere stop op Key West en de autorit door de Everglades heen. We sliepen in het Congress hotel in het Art Deco district.
We just stayed in Miami for one night because it was just a stop while we were on our way to the Everglades. We slept in the Congress Hotel in the Art Deco district.
Straatbeeld van Miami. Ons hotel bevond zich in het Art Deco district.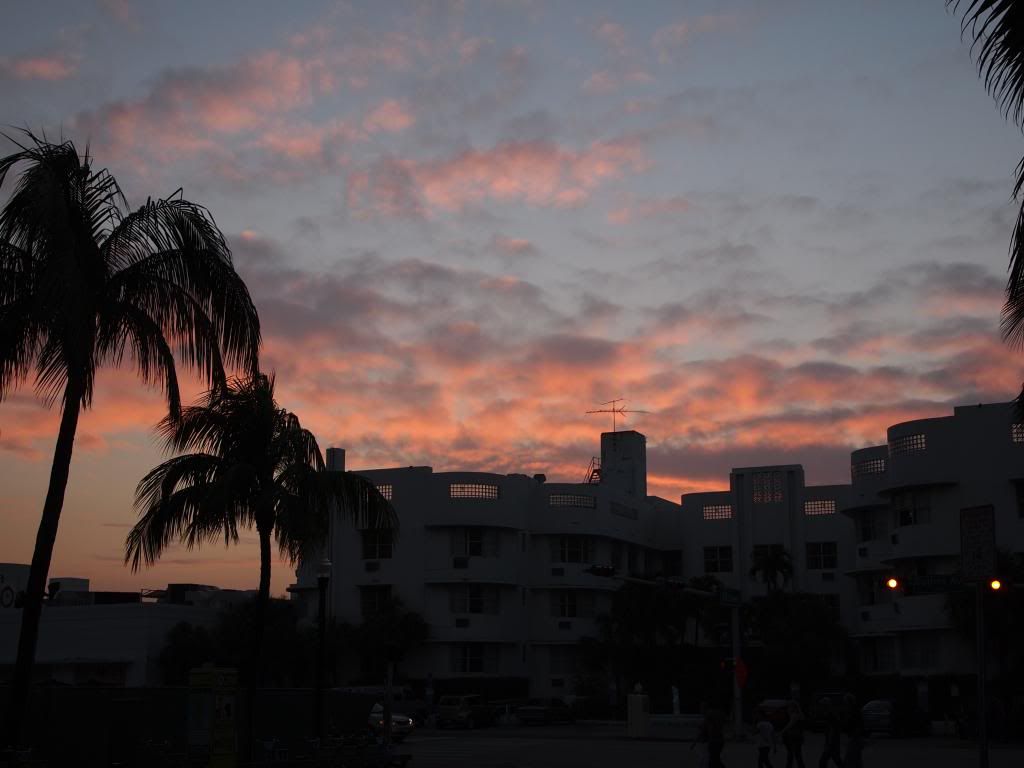 Zonsondergang in Miami
De H&M in Lincoln Road bevindt zich in een voormalig Art Deco theater.
Van buiten, maar ook van binnen nog heel herkenbaar als een theater uit het begin van de 20ste eeuw.
Time ended: 20.27
Listening: Moves Like Jagger - Maroon 5