Time started: 22.53
Watching: Awake
Fleet Street during Rush Hour, London, 1898
In navolging van de rage om een oude foto te fotograferen op de plek waar hij origineel is genomen (zodat je kan zien hoe de plaats intussen verandert is), is er nu een hele website gewijd aan dit fenomeen:
WhatWasThere
. Met behulp van Google maps is er een kaart gecreëerd waarop je oude foto's zijn geplakt die je zelf zo transparant kan maken als je wil. Zou kun je goed zien hoe een straat, park of gebouw er vroeger en nu uit ziet. Er staat bijvoorbeeld een foto op van Anne Frank op het Merwedeplein, maar ook het Anne Frankhuis in 1940, Het Rokin in 1920, The Tower Bridge die in 1893 in aanbouw is, de Big Ben in de oorlogsjaren of Fleet street tijdens rush hour in 1898 kun je ook op de kaart bekijken.
Hotel Polen, Rokin, Amsterdam, 1975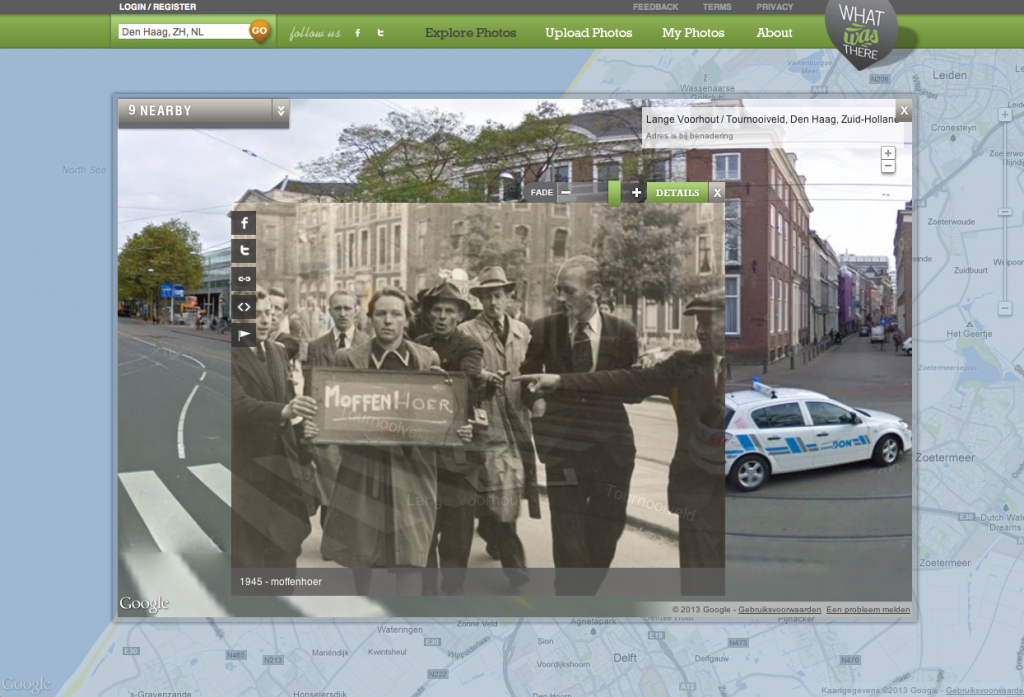 Lange Voorhout, The Hague, 1945
~~~
English: After the craze of making a picture of an older picture in the spot where the original was taken (so you can see how it has changed in the meanwhile), now there is a website dedicated to this
phenomenon:
WhatWasThere
. With the help of Google maps, WhatWasThere created a map with the old photo's in it. You can make the old photo as transparent as you want and in that way it becomes really clear how a place changed. There is a photo of Anne Frank on the Merwedeplein, but you can also find a picture of the Anne Frankhouse in 1940, the Rokin in 1920, The Tower Bridge being build in 1893, the Big Ben during the war and Fleet street during rush hour in 1898.
The Big Ben during World War II, London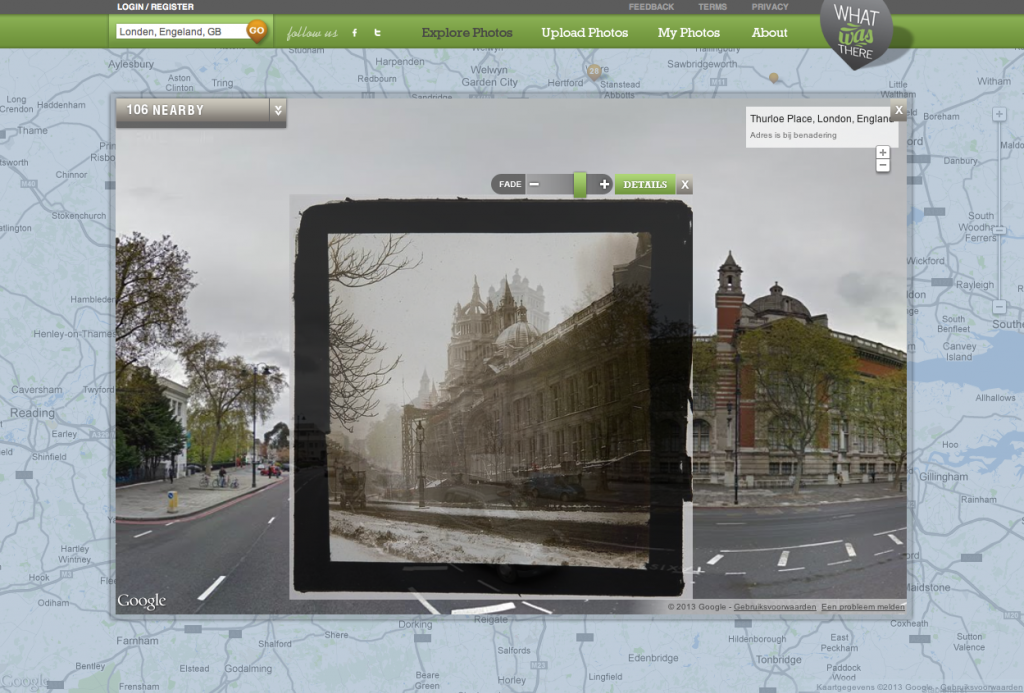 Victoria & Albert Museum nearing completion, London, 1906