Time started: 11.05
Watching: House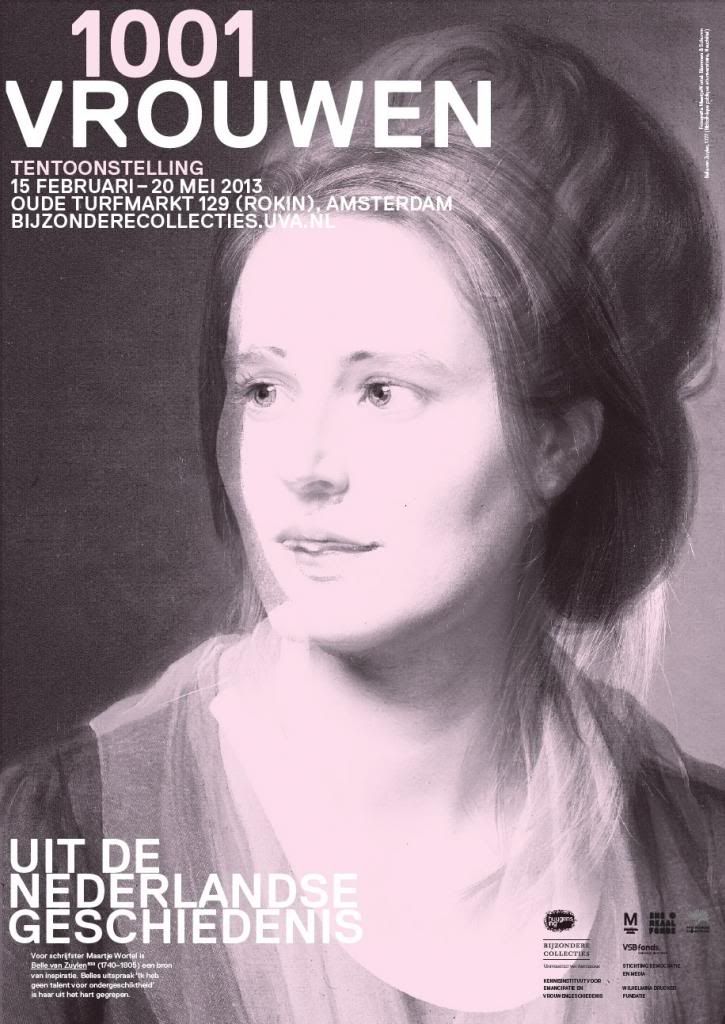 Van 15 februari t/m 20 mei 2013 is bij Bijzondere Collecties van de Universiteit van Amsterdam de tentoonstelling 1001 vrouwen te bezoeken. De tentoonstelling opent pas vandaag dus ik ben er nog niet geweest maar de
facebook berichten
maken me erg nieuwsgierig. Zo worden er onder andere sieraden getoond van danseres en spionne Mata Hari. Maar er wordt ook aandacht besteed aan (inmiddels) minder bekende vrouwen.
Zo worden er bezittingen getoonde van Johanna Paulina Musters, ook wel bekend onder haar artiestennaam Prinses Paulina. Deze vrouw was 30 centimeter lang toen ze werd geboren (1978) en was maar 60 centimeter groot toen zij op haar 16de stierf. Ze werd wereldberoemd door op te treden op kermissen. Ze stierf tijdens een verblijf in New York waar ze heen reisde om een aantal zeer succesvolle optredens te geven. Officieel stierf de vrouw aan een longontsteking en hersenvliesontsteking maar het drinken van een grote glas port dat ze elke dag kreeg voorgeschoteld door haar oom/manager zal ook hebben meegespeeld.
De tentoonstelling werd samengesteld naar aanleiding van het boek 1001 vrouwen, dat ook vandaag verschijnt. "Ooit gehoord van Trijntje Keever? Van Marie du Moulin? Van Judith Leyster, Maria Gartman, Trix Terwindt? In hun tijd stuk voor stuk spraakmakende vrouwen die een opmerkelijke rol hebben gespeeld in het verleden van Nederland. Els Kloek ontrukte hun levensverhalen aan de vergetelheid. Tien jaar werkte ze met meer dan driehonderd deskundigen aan de biografieën van 1001 beroemde, beruchte, opmerkelijke, geliefde, slechte en invloedrijke vrouwen. Het resultaat is een monumentaal naslagwerk, dat leest als een spannende dwarsdoorsnede van 1000 jaar Nederlandse geschiedenis." (Uitgevers tekst)
English: This post concerns a Dutch exhibition and book. If you would like to read a translation of the post look for the Google translation option on the right.
Time ended: 12.09
Watching: House