Saturday, June 22nd, 2013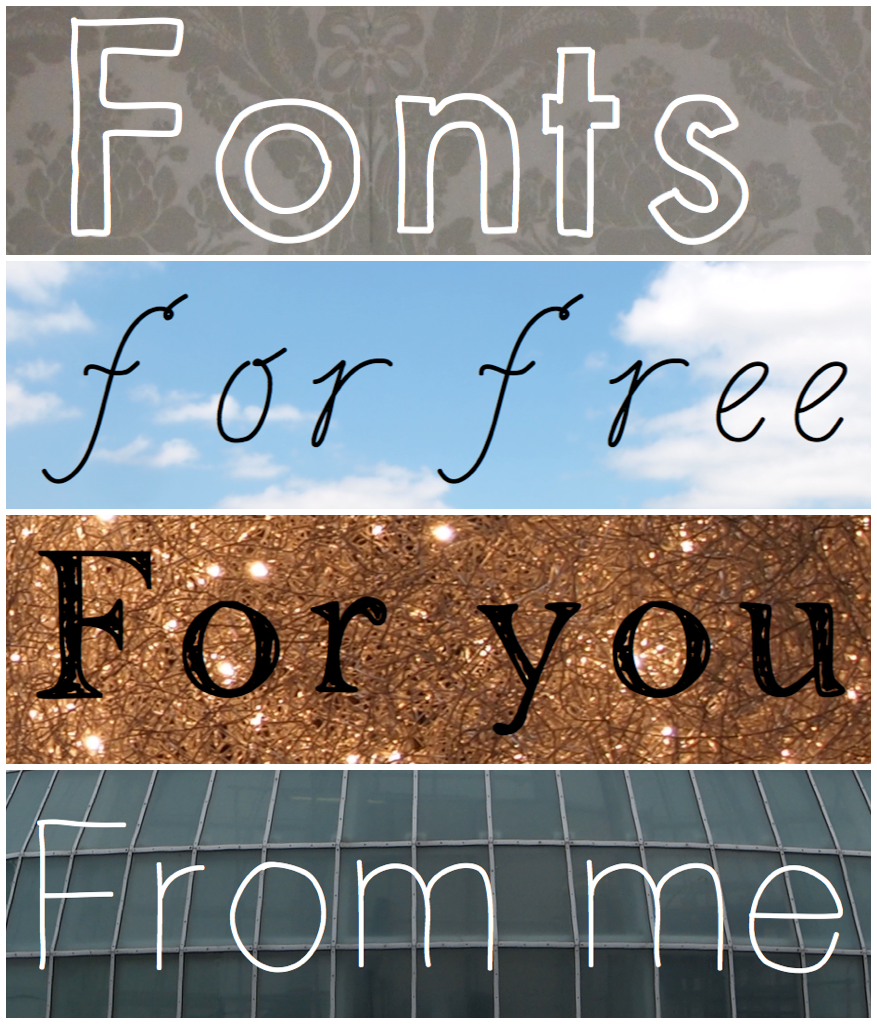 Ik maakte een paar fonts op m'n iPad en wil die graag met jullie delen. Futura Hand is te
hier
te downloaden. De code die je nodig hebt om hem te downloaden is 1013. Elegant Hand download je
hier
met code 4160. Scribbly Serif by Hand kun je
hier
downloaden met code 4705. En het eerste font dat ik maakte (hence de naam) Ipad's Font 1 vindt je
hier
en kun je downloaden met code 6037.
~~~
Engels: I recently made a couple of fonts on my iPad and I thought I'd share them with you. Futura Hand can be found

here and you'll need the following code to be able to download: 1013. Elegant Hand can be downloaded

here

with code 4160. ScribblySerif by Hand can be found

here

and you'll need code 4705. The first font I made was (hence the name) Ipad's Font 1. You'll find it

here

and you need code 6037. I hope you like them.